We understand the many challenges of managing your "below the wing" workforce.
Increasing Operational Efficiency
Automating manual tasks for administrators and enabling self service across your workforce.

Reduce Cost
Tambla Rostima minimises administration time while reducing staffing costs.

Optimisation
Optimal rostering while ensuring the most flexible remnant workforce.

Capacity Planning
Tambla Duty Manager is powerful workload planning module that enables an you to generate accurate workload demand forecasts by skill and role based on any type of pre-defined event schedule, be it a flight or maintenance schedule. Schedules can be imported directly from a customer event schedule system. By applying duty and work standards in terms of required resource levels for each event, a profile of workload requirement by skill and role can be quickly and easily calculated. This highly versatile module allows you to vary service parameters to effectively analyse the resourcing implications of new event schedules by conduct. Activities or tasks are generated to show the work that will be assigned to shifts.


Scheduling
Having calculated the manpower requirement, the tambla Scheduler™ module utilises state-of-the-art optimisation techniques to generate the most cost-effective schedules that balance staff availability to workload requirement. Scheduler™ takes into account employee contracts, availability and preferences, multi-skilling and staff competencies, working time regulations and union agreements when matching staff against the requirement for labour. For each member of staff, forward schedules detail breaks and start and finish times of shifts for the relevant number of weeks forward in time.  In light of unforeseen events (delays etc.), alternative forward-looking schedules can be created in addition to the 'Live' schedule, allowing the user to decide which schedule should be implemented ahead of the actual day of operations based on different factors (cost, level of coverage etc.). Scheduler™ provides extensive "what-if" scenario capability enabling you to quickly and easily to determine the most cost effective contract mix of staff to meet customer requirements and to assess the impact on their rosters from operational, working time and staffing constraints.


Time and Attendance
Capture the hours worked simply, efficiently and accurately. Receive notifications around exceptions and absence. Seamlessly integrate to your payroll system and automate work rules and award interpretation. Easily send to payroll with a simple process. tambla's time and attendance module helps you control labour costs, minimise compliance risk, and improve workforce productivity.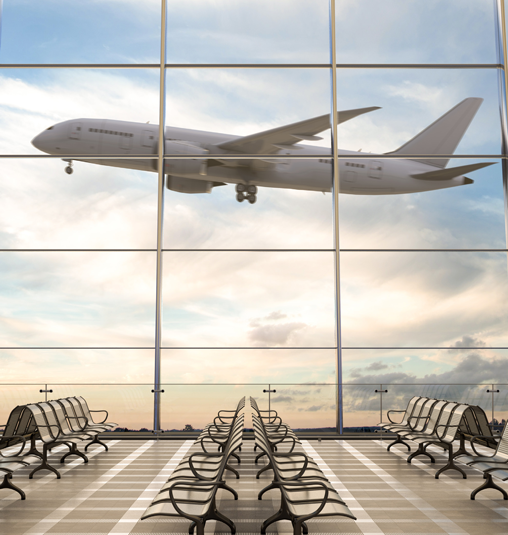 With 70% of global airports running at a loss, controlling costs within your workforce become more important than ever.
Get in touch
Easy integration with your existing systems
Here at tambla, we pride ourselves on our consultative approach
to the provision of solutions that drive successful outcomes.
We also recognise that whilst pivotal to success, our products
are only part of your HRIS environment. With most enterprise
HCM and payroll applications currently supported by the tambla
community, over 90% of our customers have integration to one
or more third party applications.
Allow our system integration consultants to help you to utilise our
flexible API based integration points with your existing systems,
automate manual processes and tasks while presenting insight
into the data with visualisations and dashboards.

Self-Service
Real-time engagement with your workforce is critical. Our internet enabled applications improve employee productivity, providing staff with the ability to access their schedules, accept & reject shifts, update availability, and view & submit leave requests.
Payroll Integration
Seamless integration into your existing payroll system eliminates the need for manual intervention and reduces human error. tambla WFM ensures that the correct hours are transferred to payroll accurately and your workforce is paid correctly and on time.

Reporting
Quickly and easily monitor trends, control overtime, compare budget to actual and improve planning and forecasting with our fully integrated reporting suite.