We understand the challenges of managing a workforce in ground-based aviation operations. Tambla can help you with:

Scenario Planning
Powerful workload planning - generate accurate workload demand forecasts by skill and role based on any type of Flight Schedule

Improving the Cost-to-Serve Dynamic
Accurate alignment of resources to actual demand - driving savings in both staff and administration costs

Scenario Planning
Optimised and fully compliant demand planning, staff rostering, allocation and dispatch with Self Service across the workforce


Tambla RDM
Tambla's Real-time Duty Manager software has been designed to make Allocation and Dispatch more effective and efficient.
Specifically created to provide Dispatchers, Team Leaders, and Operational Managers with the information and tools necessary to support their real-time decision making within aviation operations and ground-based airport staffing.  Across Handling, Security, Cargo, Cleaning, Maintenance, Customer Service and Passenger Assistance, the solution is able to integrate with the airport FIS / AODB (or equivalent) data, allowing for the most up to date flight and demand information along side information about current staffing deployments is presented to your staff.
This information, combined with the staffing profiles of employees and client service levels allows for managers to align their resources to the demand – in real-time – through informed, data validated decision making.  .
Tambla Duty Manager includes a powerful workload planning module that enables an you to generate accurate workload demand forecasts by skill and role based on any type of pre-defined event schedule, be it a flight or maintenance schedule.
Using the latest web based technology, Tambla RDM is accessible on PC's, Tablet's and Smart Phones to support fully mobile and remote employees and displays clear notifications and messaging to your staff  – right when its needed.

Tambla REP
Tambla REP Enterprise-Plus application combines the best of strategic and operational rostering functionality within a single, powerful, configurable and highly versatile scheduling and allocation suite.
As well as the Tambla RDM functionality, Tambla Enterprise-Plus includes the ability to interface with key HR and Financial systems to reduce administration and includes a numebr of additional capabilites:
Tambla Real-Time DutyManager 

– powerful workload planning

QueuePlanne

r

– Strategic queue planning and analysis for check-in staffing

Scheduler

– Providing comprehensive Forward roster planning and roster management
LeavePlanner

–

Leave Planning and absence management

Time & Attendance

– Active Time and Attendance through existing or new T&A devices and apps

Employee Self Service

– Dedicated app for  leave management, shift swaps and OT requests


Employee Self Service (ESS)
The Tambla ESS application provides employees the ability to view their upcoming shifts, request leave, make shift swap requests, and set preferences for availability and overtime via an online app which can be accessed from a browser on PC, Tablet or Smartphone.
Any actions submitted in the ESS app are reflected instantly in the Tambla REP application and are subject to your own approvals acceptance workflow and processes.
Branding options are available for the ESS allowing for it to be white-labelled and display  your own colours and logos .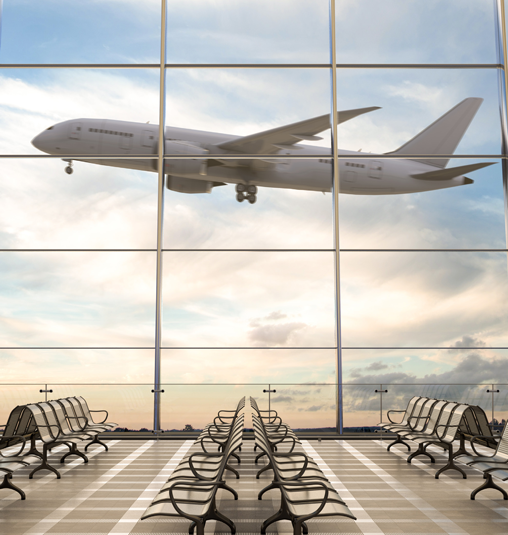 Airport operations are constantly challenged with aligning operating costs to capabilities and strategic objectives.
Get in touch
Easy integration with your existing systems
Here at tambla, we pride ourselves on our consultative approach
to the provision of solutions that drive successful outcomes.
We also recognise that whilst pivotal to success, our products
are only part of your operating environment.
Our customers have regular integrations to one
or more third party applications – including common FIDS, AODB
and resverations and check-in platforms.
Allow our system integration consultants to help you to utilise our
flexible API based integration points with your existing systems,
automate manual processes and tasks while presenting insight
into the data with visualisations and dashboards.

Reporting
On screen and out of the box reporting options that provide detailed management reporting on all modules within the solution Open API to present operational post-day data to in-house Archive and Enterprise Data Warehouse solutions to allow for Analytics / BI to be performed against the live operations.
Analytics
Extensive Dashboard and Statistics functionality that allows for an overview of the current and projected operation which can then be used to drill down to specific positions or flights. Critical statistical data is displayed highlighting key informaiton on; absence rates, active flights, positions, productivity and utilisation rates.

Information Security
Designed with Security in mind, the Tambla solutions keep your data safe and restrict access based on user profiles. Our Hosting solutions are highly resiliant and scaleable and reside in Tier III datacentres covered by an SOE that is independently accredited under ISO27001.