Capacity Planning
Capacity can be effectively planned via the Tambla DutyManager. This powerful workload planning module enables an organisation to generate accurate workload demand forecasts by skill and role based on any type of pre-defined event schedule, be it a flight or maintenance schedule. Schedules can be imported directly from a customer event schedule system.
By applying duty and work standards in terms of required resource levels for each event, a profile of workload requirement by skill and role can be quickly and easily calculated. This highly versatile module allows you to vary service parameters to effectively analyse the resourcing implications of new event schedules. Activities or tasks are generated to show the work that will be assigned to shifts. These activities are linked to the events to highlight the impact of delays.
DutyManager also supports powerful workload allocation rule sets so that once the base roster has been generated for staff (typically weekly in advance), daily activities or duties can be allocated to staff to provide a comprehensive and strategic plan of work across the day. This allocation can be used to deploy staff and help manage the operation.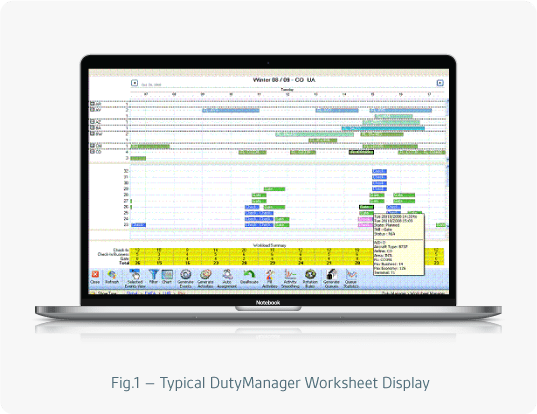 Optimised Scheduling
Having calculated the manpower requirement, the Scheduling module utilises state-of-the-art optimisation techniques to generate the most cost effective schedules that balance staff availability to workload requirement.
Tambla Scheduler takes into account employee contracts, availability and preferences, multi-skilling and staff competencies, working time regulations and union agreements when matching staff against the requirement for labour. For each member of staff, forward schedules detail breaks and start and finish times of shifts for the relevant number of weeks forward in time. In light of unforeseen events (delays etc.), alternative forward looking schedules can be created in addition to the 'Live' schedule, allowing the user to decide which schedule should be implemented ahead of the actual day of operations based on different factors (cost, level of coverage etc.).
Scheduler provides extensive "what-if" scenario capability enabling clients quickly and easily to determine the most cost effective contract mix of staff to meet customer requirements and to assess the impact on their rosters from operational, working time and staffing constraints.
Workload coverage is depicted via visual histogram displays or in report and tabular formats that are configurable. Covered work,  uncovered work and total shift coverage are all visible – quickly and easily interpreted – providing planners with clear visibility on the utilisation and service levels within their staff teams, departments and operations.
Critical statistics along with the cost of the plan are displayed on screen in real-time.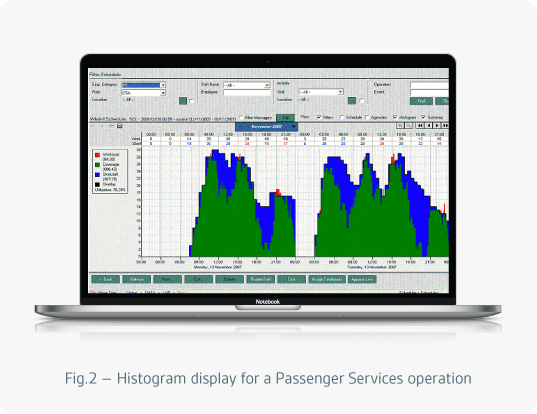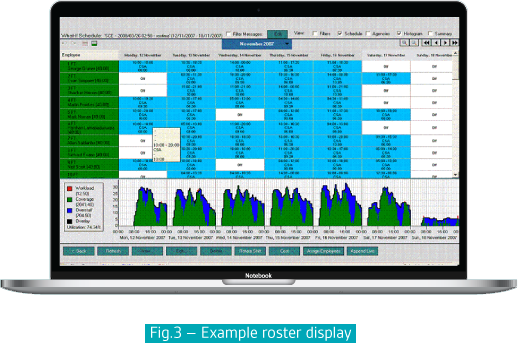 Rosters are visual and configurable to multiple formats with the impact of sickness, holidays and training displayed
Staff availability on the roster can be influenced by a number of key factors:
Staff preferences to work or not to work
Shift swaps or requests
Holiday bookings or requests
Staff availability updates due to training
Starters and leavers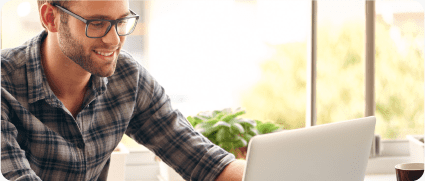 The software will balance and match staff availability to current workload taking account of the original Master Roster and required changes to the roster that still satisfy the rules. Overtime slots will be communicated to staff via a Self-Service Kiosk facility.
The Scheduling module has a unique Working Time Engine that monitors rostered hours for staff on a definable and rolling reference period (4, 8, 13, 17, 26 weeks etc.) and ensures that changes to the base or Master Roster are in accordance with all agreed rules.
Roster and Leave Management
Leave and training planning and management is provided by an intuitive planning tool that can take into consideration any user defined reason for staff non-availability such as sickness, holidays, TOIL, training and Jury service.
A leave calculator function determines the daily leave availability by department, skill and role, taking into consideration any leave blackout periods that may be set on the roster.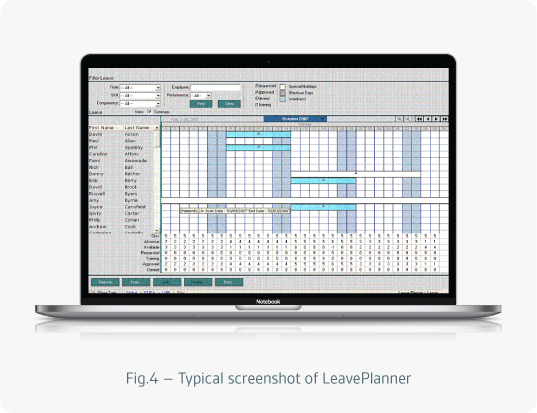 Employee Self-Service
Capacity Planning Scheduling Leave Management Employee Self-Service Time & Attendance Automated leave planning, roster communication and notification through staff kiosks or over the internet.
Leave limits (taken from Rostima's LeavePlanner™) are communicated with staff either directly, through reports or online via the Self-Service Web Kiosk.
Green; indicates availability for leave request can be applied for.
Amber; indicates pending leave requests to be authorised by management. If authorised, would meet the allowable leave limit by day.
Red; indicates no availability for leave requests (blackout period or allowable leave days limit has been met).
Once slots for leave have been indicated, staff will be able to book leave directly or make leave requests.
The Self-Service capability is designed to reduce administrative effort by empowering employee self-management of planned absence, holidays, time off in lieu and shift changes.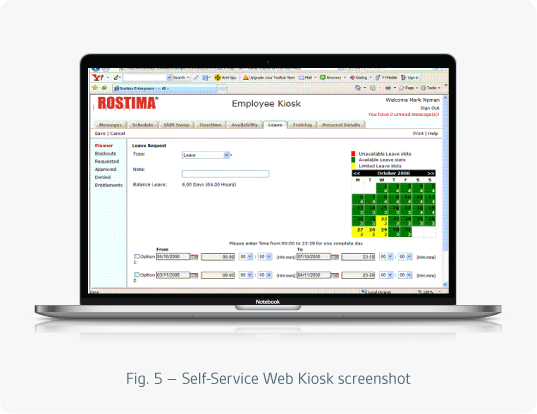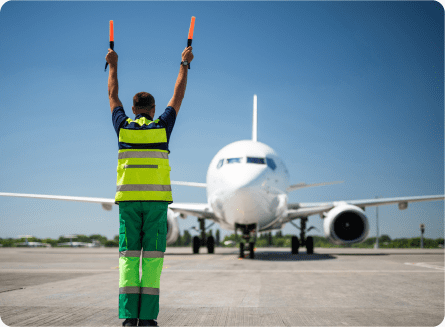 The Employee Kiosk can be accessed from home over the web or via a staff room portal onto the intranet. The colours and look and feel can be configured to represent clients' company standards.
The ESS Kiosk supports the following activities:
Messaging service
Viewing individual rosters
Holiday requests
Shift swap requests
Staff availability
Updating personal details
Time & Attendance
Tambla's Aviation Time and Attendance module includes a wide range of facilities for current and historical management of attendance, calculation of hours, forward availability of labour and management of annualised hours/flexible-working schemes. Both clocking and non-clocking arrangements are supported.
Worked hours, overtime, sickness, holidays and other forms of absence are all addressed within the framework of an organisation's working arrangements, business rules, pay rules and shift patterns including fixed, flexible and rotating shifts. Detailed management reporting enables control of attendance, absence and overtime.
Our recommended solution would incorporate the Hand Punch (HP) 3000 Hand reader biometric device for real time data capture for clockings. The unique advantage of this device is that it validates and verifies a 3 dimensional image of the employee's hand and does not rely on finger print technology, which can be unreliable in manual labour environments where oil and dirt can impact on the finger printing technology. This device ensures that "buddy punching" is avoided and can be combined with a unique user keypad reference id which avoids the requirement for a separate identification card.
Designed from the ground up to provide users with the ability to see the impact of shift premiums and incentive payments in addition to full remuneration summarisation.  Integration with your own payroll system reduces manual and time consuming payroll processes.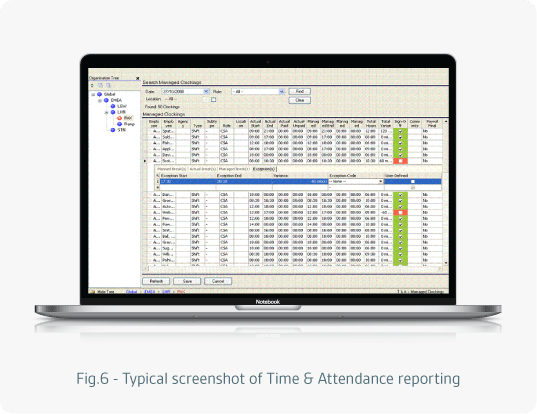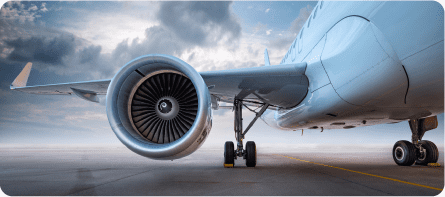 Collection Service
The Rostima Collection Service (RCS) is an optional add-on to our Enterprise Plus software suite. The RCS is designed to provide communication to various different Time and Attendance (T&A) hardware devices, allowing the record of attendance swipes by employees within an organisation.

Back to Aviation Solution