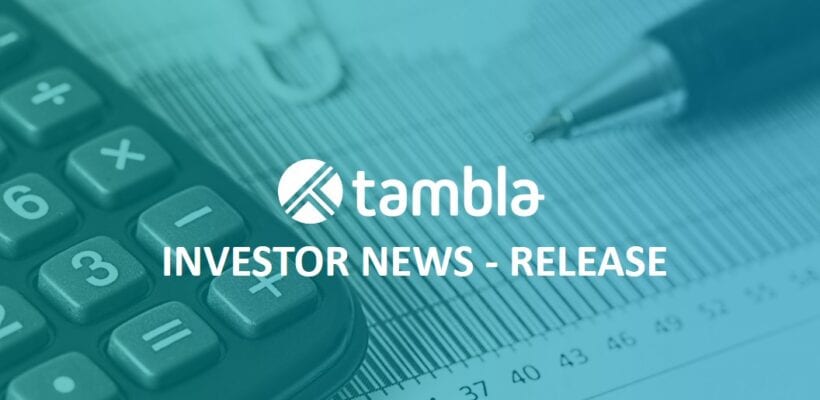 Tambla Limited acquisition of Datacom Business Services
We are writing to you as one of our valued shareholders with the exciting news that Tambla Ltd has acquired Datacom Business Services Pty Ltd from the Datacom Group.  DBS is a payroll service provider and system integrator that provides payroll services, SAP system integration and hosted services for its long-term government and enterprise customers. The following link on our blog briefly summarises the acquisition. https://www.tambla.com.au/blog/media-release-acquisition-of-datacom-business-services/.
As well as significantly strengthening Tambla's presence in the Enterprise and Government HCM sector, in line with corporate strategy, the acquisition of DBS will immediately double the revenue of Tambla and add another 36 staff who are based in Melbourne (primarily) and Brisbane.  The combination of businesses will provide financial synergies that will also make positive contribution to the Tambla EBITDA.
The board believe the complementary customer bases will provide significant cross-sell opportunities for both organisations.
To assist in funding the acquisition we have secured a favourable debt facility of $2 million for a term of 3 years.
Should you have any further questions in relation to this acquisition, please do not hesitate to contact us directly at investors@tambla.com.au.
Kind regards
Chris Fydler
Managing Director