Communication
Mobile ready applications, improving employee engagement and data accuracy.

Drive Efficiency
Automating manual tasks for administrators and enabling self-service across your workforce.

Work Health & Safety
Easily accessible tools enabling all workers to record incidents, hazards and risks.

Workforce Management
Even the slightest disruption to schedules can be catastrophic to profitability, that's why you must have the right person scheduled at the right time and at the right cost.
Operators within this highly regulated industry must also take all of the necessary precautions to reduce risk, avoid hazard and maintain a skilled, compliant and productive workforce. Covering all aspects of labour management and scheduling, along with safety risk and claims management, the tambla Labour Management System [LMS] for Ports helps manage your workforce with efficiency.
Outside of equipment, the single largest expenditure for most port operations is labour costs and in a 'round the clock operation' where penalty rates and overtime are frequent, even a fractional reduction in these costs can translate into huge savings.


Scheduling & Rostering
Take the guess work out of estimating labour costs at the time of scheduling while enabling compliance with your business requirements.
Simplify the time consuming and complex task of staff scheduling and generating the optimum schedule every time – in line with fatigue and safety requirements and union or enterprise agreements.
Our Lowest Cost Rostering methodology can help to automatically apply rostering rules to replace employees on scheduled leave, unplanned leave and as a standard rostering methodology.


Time and Attendance
From facial recognition and fingerprint biometric devices to mobile and tablet applications, tambla's time collection options put an end to the laborious task of manually collecting and entering employee time sheet information. Our automated data collection provides real-time insight when needed in line with your security obligations.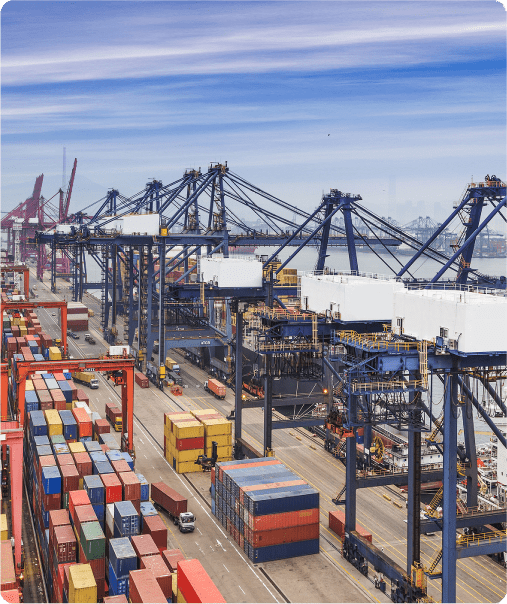 Ports & Stevedoring Solutions


With the drop in demand for services coupled with the increase of supply, making your business profitable may well come down to how you manage your workforce.
Get in touch
Easy integration with your existing systems
Here at tambla, we pride ourselves on our consultative approach
to the provision of solutions that drive successful outcomes.
We also recognise that whilst pivotal to success, our products
are only part of your HRIS environment. With most enterprise
HCM and payroll applications currently supported by the tambla
community, over 90% of our customers have integration to one
or more third party applications.
Allow our system integration consultants to help you to utilise our
flexible API based integration points with your existing systems,
automate manual processes and tasks while presenting insight
into the data with visualisations and dashboards.

Self-Service
Engaging with your workforce is critical. Our mobile ready applications improve employee engagement and productivity - providing staff with the ability to access their schedules, accept & reject shifts, update availability and view & submit leave requests.
Payroll Integration
Seamless integration into your existing payroll system eliminates the need for manual intervention and reduces human error. tambla WFM ensures that the correct hours are transferred to payroll accurately and your workforce is paid correctly and on time.

Safety
Tambla WHS lowers the overall risk within your workforce and can help ensure the safety of your workforce. It provides you with an auditable account documenting the procedures used and the results of the identification, notification, analysis and mitigation process.