From July 2017, penalty rates in the retail, fast food, hospitality and pharmacy industries in Australia will change.  An announcement today from Fair Work Commission President Iain Ross detailed the changes – a summary of which can be found here.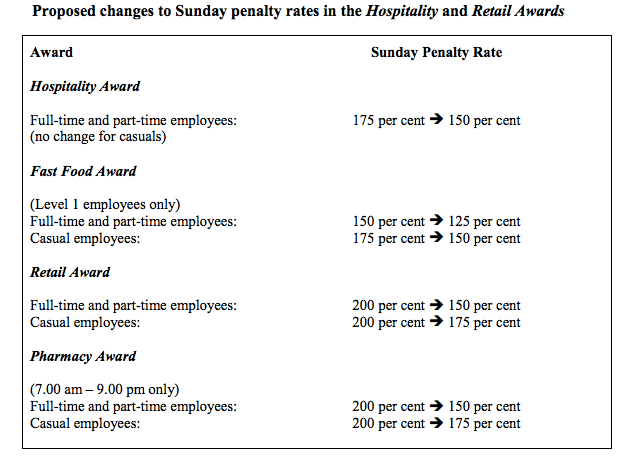 Source: Fair Work Commission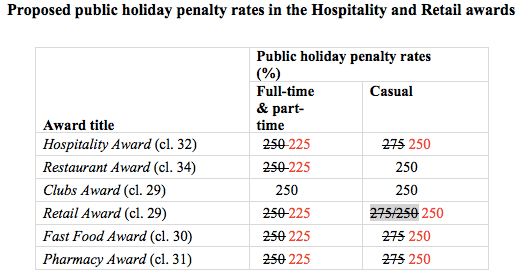 Source: Fair Work Commission
These changes had been anticipated for some time and The Fair Work Commission has been looking into Sunday penalty rates since 2015.  Today's ruling comes after months of deliberation and the debate behind the changes has been widely documented in recent years and there valid are arguments both for and against the changes. (ABC – for and against, SMH – penalty rates slashed, AFR – political fight erupts).
One thing is certain – for Employers there will need to be some changes to existing processes and it could add to the complexity of existing award interpretation.  In some cases, reconfiguration of in-house spreadsheets and workforce management platforms will need to be undertaken and all this will require careful planning and potentially costly changes.
Thankfully here at Tambla we already provide our customers and partners with a highly configurable award interpretation engine as a core component of the Tambla Workforce Management solution. If you'd like to know more about how we can help you to drive efficiency in your business, or if you are an existing customer and would like to understand how we can help you to accommodate the upcoming changes, give us a call on 1300 853 099, email us at sales@comops.biz  or talk to your account manager.