The Red Hat APAC Innovation Awards recognises the technological achievements of their customers.
An annual event, the Red Hat awards are presented to customers that demonstrate creative thinking, determined problem solving, and innovative use of Red Hat solutions. around the region.
Red Hat APAC Innovation Awards 2022 Website
This year Tambla was one of the well recognised enterprise companies who were nominated for an award from a number of categories. We were nominated under two categories :
Digital Transformation – which showcases organisations that have successfully addressed IT challenges and delivered business value to effectively compete as a digital enterprise.
Automation – awarded to the project that most successfully automated processes, workflows, tasks and IT operations to rapidly implement innovative and disruptive technologies and practices.
Alongside companies like Suncorp, NTT Docomo, NEC and OCBC Bank, Tambla was proud to be awarded the 2022 Innovation Award for both Digital Transformation and Automation.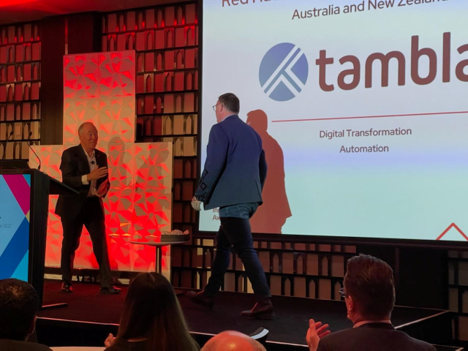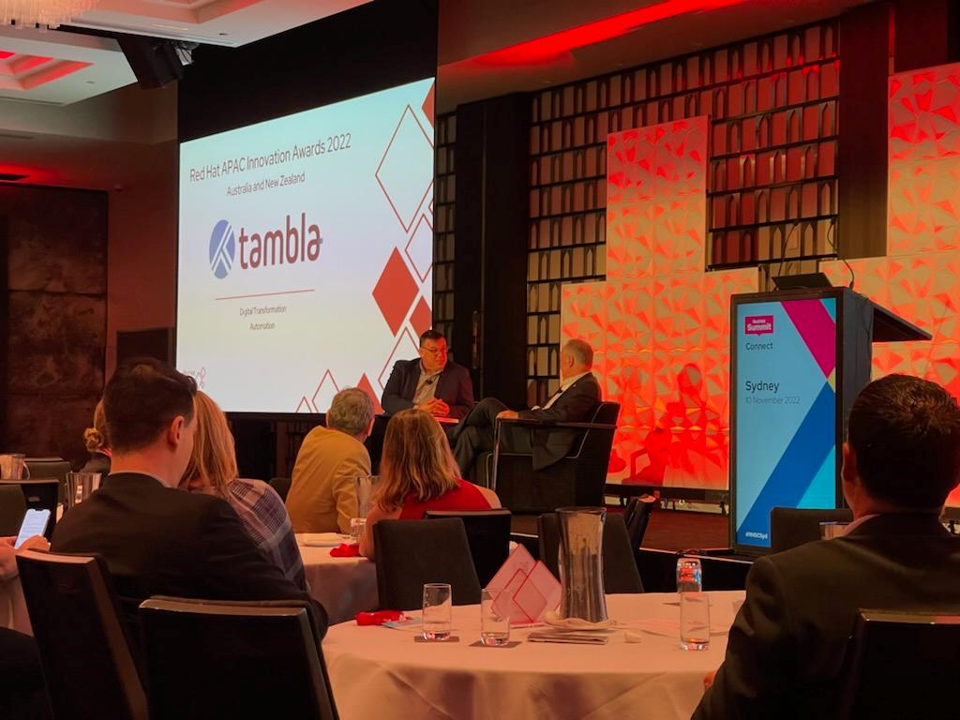 Richard Mitton, Tambla's CISO receiving the award
You can read more about the award and our application of Red Hat technologies, working in partnership with Advent One to drive performance and efficiency gains on the Red Hat awards page here and in the official press release here.